North Shire Lodge – Breakfast
Good Morning, Vermont!
At the North Shire Lodge, breakfast is our favorite part of the day! Join us each morning for breakfast in our cozy lodge for delicious, hearty, homemade specials. You'll enjoy a rotating selection of classics such as blueberry cornmeal pancakes, specialty frittatas and omelets, French toast, and assorted baked goods.
Continental & Hot Breakfast
Continental breakfast is available each morning between 7:30 and 10:00 AM. Hot breakfast is served at three seatings – 8:00, 8:30, and 9:00 AM. A daily menu and sign-up sheet are posted in the lobby each day. Guests are asked to make a breakfast selection by 9:00 PM the evening before so that we can be prepared to serve everyone. Whether you're hurrying out to the slopes or sleeping in on vacation, we've got you covered!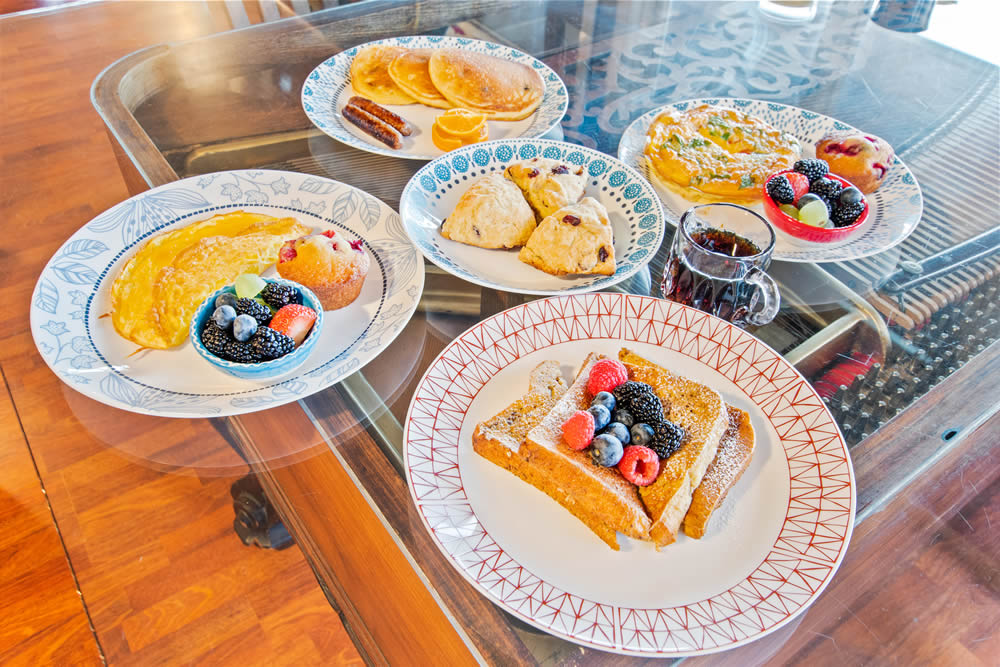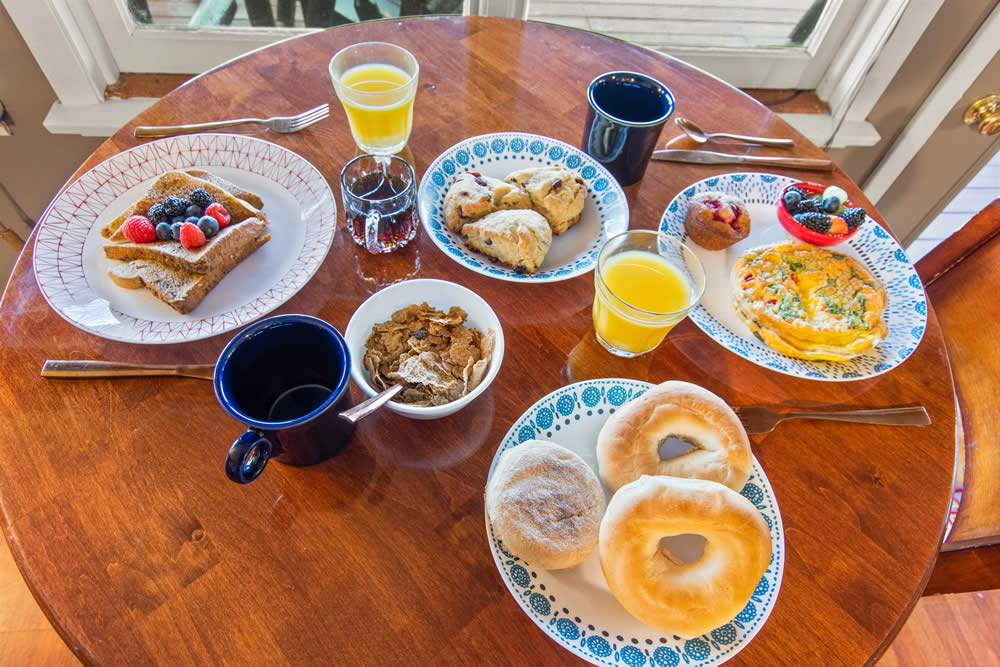 Continental breakfast always includes:
A selection of hot and cold cereals
A variety of flavors of yogurt
A selection of bagels and English muffins for toasting
A selection of jams and jellies – plus cream cheese and peanut butter – for spreading
Delicious coffee, assorted teas, and orange juice